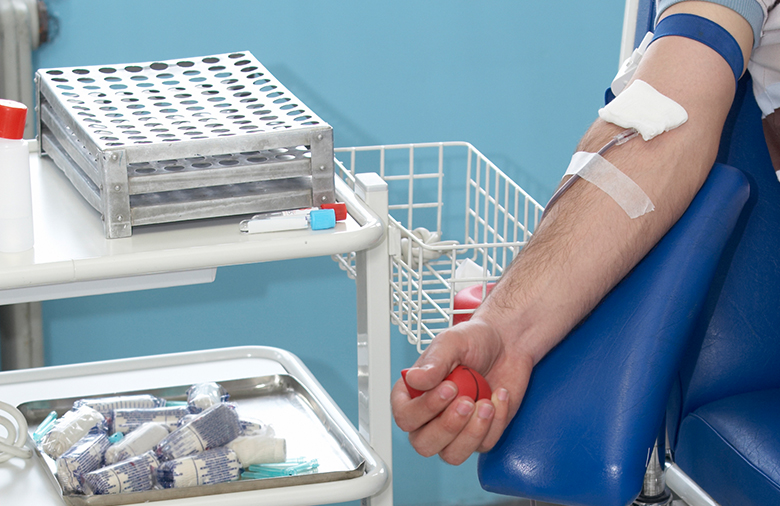 When you think of donating blood, you probably think it will mainly help people who were injured in car accidents or other traumas that require emergency room care.
That's not always the case. Although a car accident victim may need up to 40 units of blood, donated blood is used every day for a variety of conditions including chronic disease, vital surgeries and cancer treatments.
Here are some examples of how much blood is needed for specific conditions:
10 units – liver transplant
2 units – kidney transplant
6 units – heart transplant
4 units – newborn open heart surgery
6 units – adult open heart surgery
2 units – bone marrow transplant (for 28 days)
6 units – leukemia
15 units – sickle cell anemia
4 units – premature birth
6 units – abdominal aortic aneurysm
4 units – prostate cancer surgery.
With each person generally donating only one unit of blood at a time, it takes a great effort to acquire the nearly 50,000 units that are needed across our country every day.
If you're interested in donating blood, or sponsoring or volunteering at an event, contact the American Red Cross or other blood collection agencies in your area.
Sources
http://www.redcrossblood.org/learn-about-blood/blood-facts-and-statistics
http://www.adrp.org/adrp-information/
Related Article