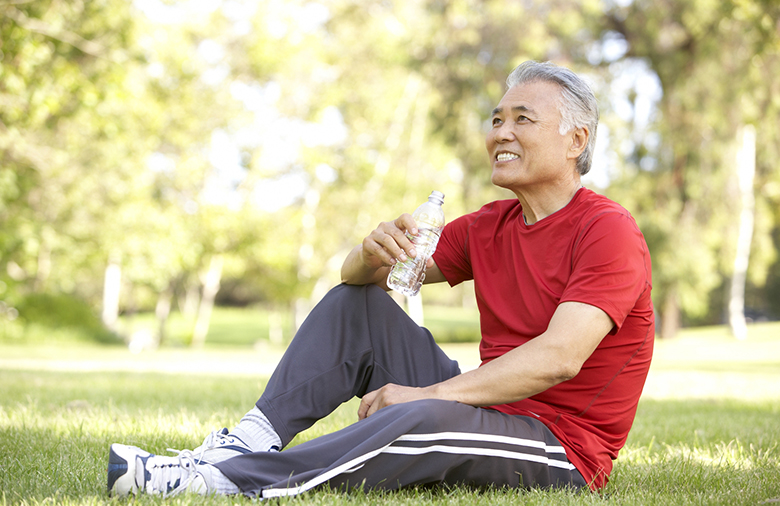 After kicking off the official summer season this past weekend, millions of Americans now will be taking to the great outdoors and enjoying all that nature has to offer.
Milder temperatures and longer days – combined with the feeling of freedom a new season promises – make it an ideal time to try new activities outside.
Early summer has traditionally become such a landmark for getting active outside that President Barack Obama – and nearly every state governor – proclaimed June as "Great Outdoors Month".
However, just because the weather is wonderful doesn't mean to throw caution to the wind. Whether you enjoy fishing, hiking, whitewater rafting or playing baseball, here are 3 precautions to keep in mind to stay safe and healthy all summer long:
Sun – Enjoying time outside also means exposure to the sun. However, the sun's ultraviolet rays are the cause of more than 95% of the 3.5 million cases of skin cancer each year in America. Being in the sun 15 minutes per day, 3 days per week can help the body produce Vitamin D. Unfortunately, any longer can increase your chances of developing dangerous skin cancers, such as melanoma.
Overexertion – While 30 minutes of moderate exercise at least 5 days per week is beneficial, people often forget that exercising too long can cause their body to become overexerted. When you start to feel the first effects of soreness or muscle aches, stop your activity or take a rest to avoid stress fractures or tendinitis.
Dehydration – It's often easy to get so wrapped up in the fun that we forget we need to drink even more water out in the heat. While severe dehydration might require medical attention, mild to moderate dehydration can be reversed by slowly drinking 8 ounces at a time of room temperature water. Or try eating any juicy fruit or vegetable, or a banana to help restore potassium. Drinking coconut water also helps restore electrolytes, as well as being refreshing.
Consider sharing these tips with family members and friends who may be planning fun activities outdoors soon.
Sources
http://www.recreation.gov/marketing.do?goto=acm/Explore_And_More/exploreArticles/JuneIsGreatOutdoorsMonth.htm
http://mymedicalforum.com/blog/2014/05/learn-skin-cancer-ways-prevent/
http://www.livestrong.com/article/540961-symptoms-of-exercise-overexertion/
http://www.mayoclinic.org/diseases-conditions/dehydration/basics/definition/con-20030056
http://www.homecuresthatwork.com/slideshow/7-home-remedies-for-chronic-dehydration/#.U6n4z41dVJE
Related Articles