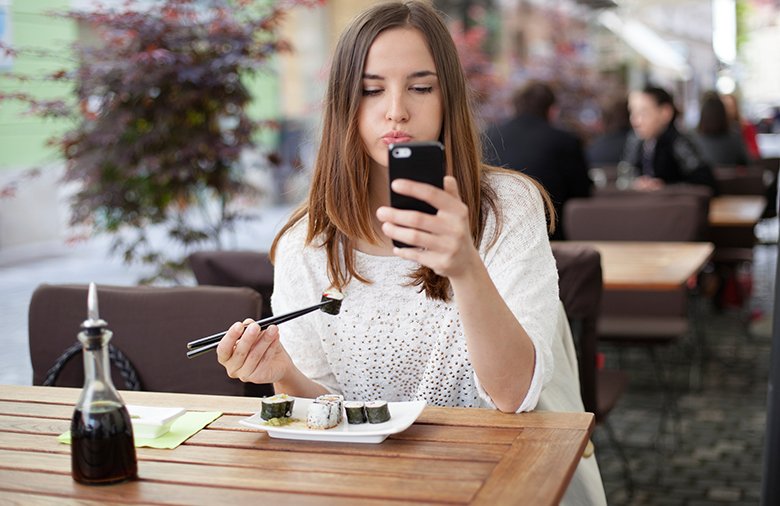 Two things are common to pretty much everyone. First, we want to lose a little weight. Second, we have a smart phone that's with us all of the time. Combine the power of those two and you have access to apps that can help you shed pounds and get healthier.
So, we've picked 5 of the best weight loss apps to help you control your weight by eating right and exercising.
GO – Meal and Fitness Tracker – This app lets you modify your food and activity behavior. Users pick a color and a size and the app offers one-touch meal entries that create a visual food log. Users can better understand their personal strengths and weaknesses, such as at what time of day they eat too little or too much food.
Popsugar Active – This app is designed to make working out fun, fulfilling and easy. Popsugar Active features video workouts and photo tutorials, but also lets users create and customize more personal routines. Workouts are scheduled into your calendar and notifications are sent as reminders.
Zipongo – Planning healthy meals is the way to eat better and lose weight. Users can either browse recipes to plan meals for the week or hit a magic button and the app plans the meals. Users can also discover weekly in-store sales, digital coupons and discount offers at major food stores across the country.
Lolo 7 ­ – With its solid workouts, the app can be completely customized to best suit the user. Features fully integrated video, music and intensity adjustments. Each 7-minute workout can be completed 3 times based on time and intensity of work out.
Lose it – This app allows users to create a daily calorie budget based on personal details and weight loss goals. Each time you eat or exercise, the app displays how many calories are left in the daily budget. Users also have access to an extensive food database, including restaurant items.
With thousands of weight loss apps out there, give one of these a try – or find one that fits your needs – to help get back in shape.
Related Articles
2 Health Gadgets to Help You Maintain a Healthy Weight